The ceremony of wedding is the most memorable and esteemed celebration for the bride and the groom, and also for the families of the couple. All the friends and relatives are invited with due respect and love, for the wedding rituals to be done. The relatives and friends are becoming the witnesses of these auspicious and memorable events of couples. Each and everyone those are present over there are wishes for the newly marrying couple that the rituals of their wedding should be lavish. And the celebrations are thrown in a manner that everyone remembers the celebration for the whole duration of life.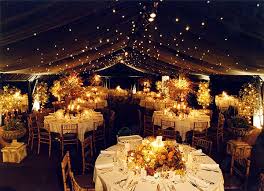 Destination weddingAnd that is the main motive of the number of couples, which they opt the concept of destination wedding. Since, destination wedding has the combo to celebrate rituals of wedding and made honeymoon at same or one place, so this is because the popularity of destination wedding. One can complete all the rituals at destination places and then give their perfect wedding receptions at their desired places.
Why couples get attracted for destination wedding?There are the numerous of motives to choose the concept of destination wedding. Some reasons for its attractiveness are as follows:• The pleasant and attractive package provided for the dealing-Numerous of wedding planners are those who are provided with the supreme package of destination wedding that involves rituals of wedding, packages for the honeymoon, etc. And due to this concept you need not worry about the works to be done by own. A few of wedding planners manages to provide you the legal license of your wedding and also tries to grant with the complimentary amenities. They arrange the activities for your entertainment purpose like as adventures outings, shopping's and some enjoyable on place games. • Can save money on the decoration of wedding-The selections of theme for wedding are the most magnificent elements of this concept. They take all the responsibilities of wedding and can apply all the varieties of the theme that relies on your fondness. • Can be remained away from the discomfited invitations-Whenever you are making a plan for the destination wedding then, always prepare a list for the invitation of your dear ones. This concept will help you to lead for the healthy, happy and enjoyable events of wedding.• Easy going environment for rituals-During the rituals of wedding, you need to be free from all the anxieties and get the sooth from the environment. Thus, you can get pleasure from the entire outing with no stress.With the concept of destination wedding, it is very at ease to make a plan for the rituals of wedding. Its package for wedding includes all the related things for wedding like as arrangement for its décor, an arrangement of drinks that is cocktail and mocktails, an arrangement of music, etc. And also endow with the whole planning of traditions.